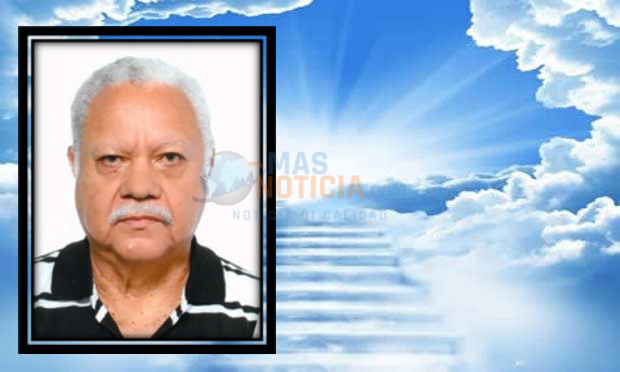 "Señor ta mi wardador, mi'n tin falta di nada, den cunucu di yerba berde E ta ponemi sosega. E ta hibami na awa tranquil, pa mi bolle haña forsa"
Salmo :23
Cu hopi tristesa den nos curason, pero agradecido pa su bida y su amor, nos ta anuncia fayecimento di :
Timoteo Sinforiano Winklaar
Miho conoci como Boy
*22-08-1948 – †29-03-2021
Ex meneer di scol di Martin Luther King School, John F. Kennedy School, Mr. Cesar Terzano / EPI C&T
Na nomber di su :
Yiunan: Ilonka Winklaar y Remco Spoelstra
Jean-Ann Winklaar y Ramoncito Croes
Nieta(o)nan: Tizyiah y Z'ekyell Croes
Hayden Spoelstra
Ruman: Inocentes Teofila (Baby) Winklaar
Compañera: †Mirelva "Mimi" Maduro
Yiunan, nieta y nietonan di compañera : Igmira Hasham, Sigmar Francois y Sigienne
Quincy y Sherry Hasham- Tromp, Quintin y Quinson
Mama di su yiunan: Ilse Lo-Fo-Sang
Primo y primanan na Aruba, Corsow, Boneiro, Hulanda y Italia
Amiga y amigonan di cas: Mary 'Pochi', Anthony y Jo
Bisiñanan, amigonan, conocirnan di bario di Dakota y amistades di Town Dragon y Pacifico Dakota y ex colleganan di Martin Luther King School, JFK School, Mr. Cesar Terzano/ EPI C&T.
Demas Famia: Winklaar, Croes, Spoelstra, Martis, Lo-Fo-Sang, Offringa, Maduro, Hasham, Cicilia, Weiman, Mercelina, Thode, Janga, Jansen, Willems, Augusta, Timp, Silberie, Gordinou de Gouberville, Marchena.
Disculpa nos si por a lubida un of otro persona/ famia den nos momento di tristesa.
Acto di despedida ta tuma lugar na Auroa Funeral Home diasabra 3 di april 2021 di 2'or pa 3.30'or di atardi. Respons lo ta di 3.30'or pa 4'or sigui pa e acto de cremation.
Pa motibo di e situacion actual di COVID-19 y cumpliendo cu reglanan stipula dor di DVG, tapaboca ta obligatorio, haci uso di 'handsanitizer' na entrada, mantene distanciamento social, no ta permiti pa tin aglomeracion, no ta permiti pa duna man, brasa of sunchi.
E defunto su deseo tabata pa bin e despedida na colornan alegre.
Envez di krans of flor por haci un donacion na Stichting Kidneys 297.
Comments
comments